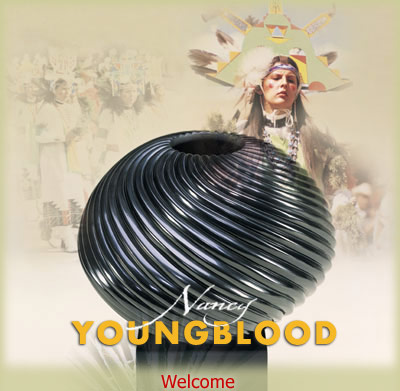 Thank you for visiting
Nancy Youngblood's official web site.
| | |
| --- | --- |
| Photo by Athi Mara | Nancy Youngblood is history in the making. This site is intended to be a resource for those interested in knowing about her traditional, Native American pottery, her family history, current exhibits, articles and publications, awards and contact information. |
Please enjoy this site by following the links for information about Nancy Youngblood's techniques and methods for creating her award winning pottery, a video on pottery making, and how you can view a demonstration with this outstanding woman artist. Also, bookmark this page and visit often for updates.
Copyright © Nancy Youngblood Inc.
Website Design by studio x, Santa Fe
Homepage collage compliments of Impressions Advertising